Sunday Service
Live Stream
Stream opens at 11:10 am
Service begins 11:30 am
See Below For Live Stream
NEWS
Please note our new conference line number and meeting codes!
(301) 715-8592
Sunday Worship Meeting Code:814 0209 1632
Wednesday Bible Study Meeting Code: 895 5668 7217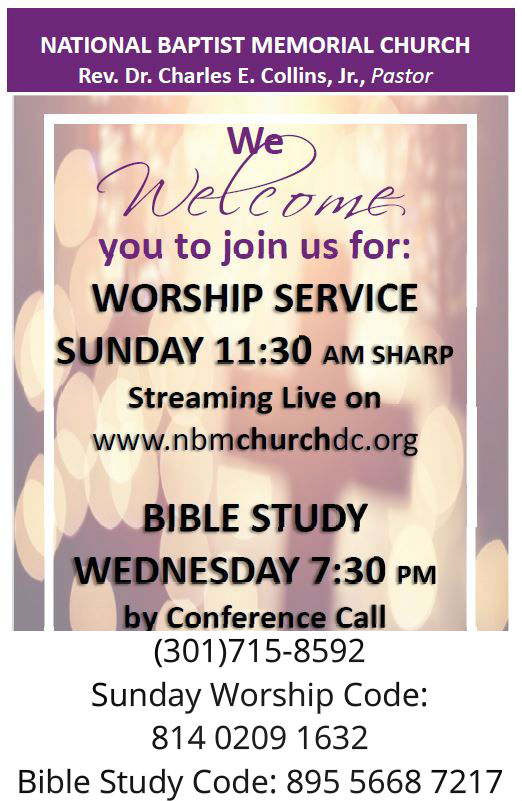 Submit by email or click the image above to submit youre recipe now!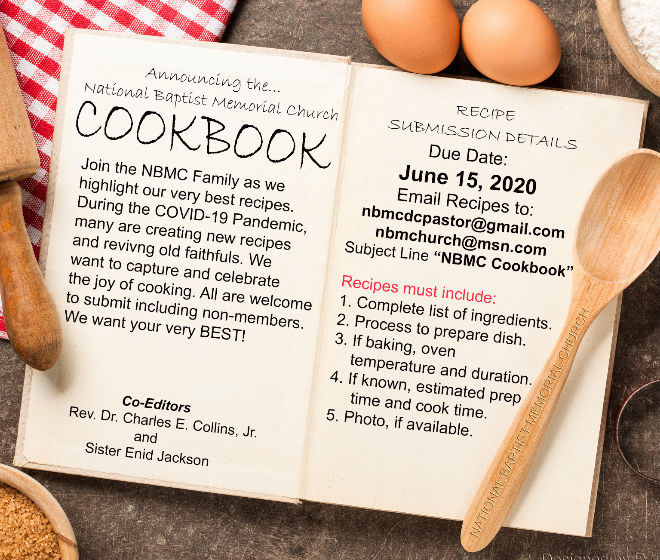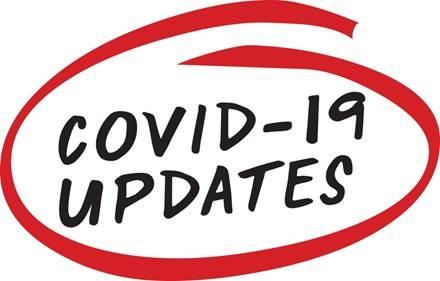 To comply with the new CDC recommendations; National Baptist Memorial Church will be
suspending in person Worship Service until further notice
. This suspension will also extend to any and all activities at or hosted by National Baptist Memorial Church, to include but not limited to in person Bible Study and The Chevy Chase House, The Well Food Pantry, and Clothing Closet. For those in need of food and clothes please reach out and we will do our best to accommodate.
For DC Residents ONLY
If you are in need and do not have groceries please call
888-349-8323
Meals are being setup to be delivered

IMPORTANT COVID-19 INFORMATION FROM THE CDC
It is an exciting time! God is gifting our multi-ethnic, Christian community with opportunities to grow in God both individually and as a congregation so that we can live out our call to ministry by meeting the needs of the community. Our journey is also transforming our worship service, which now includes contemporary gospel as well as traditional hymns.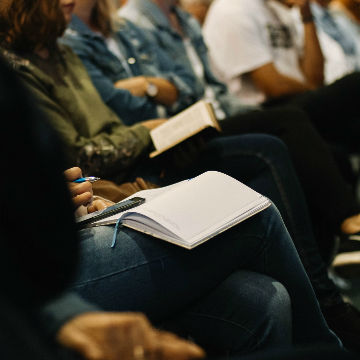 Study
Our Bible studies spark spiritual growth that challenges us to demonstrate our learned spiritual principles with practical ministry application.
Serve
We provide opportunities to demonstrate faithful service through our Outreach Ministries.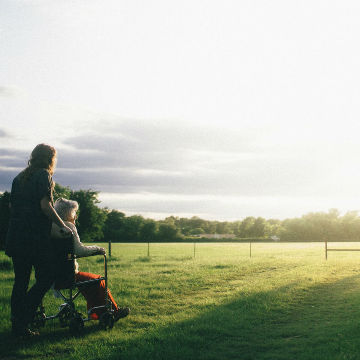 Seniors
The first sunday of each month we provide worship services at and area senior adult home.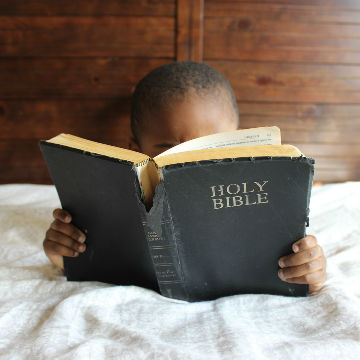 Students
We run an annual childrens summer Explorer Camp as well as weekly children's church during Sunday service.