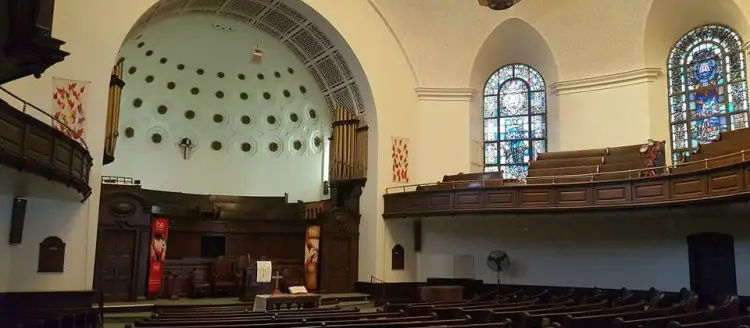 Our Intentional Interim Pastor
Rev. Dr. Lisa Banks-Williams
Biography
Rev. Dr. Lisa Banks-Williams, is the Interim Pastor of the National Baptist Memorial Church in Washington, D.C,. She is a member of the Interim Ministry Network and ABC-USA. She serves on the Board of Directors of the D.C. Baptist Convention as Chair of the Enlistment committee and member of the Coaching, Mental Health, and Equipping Leaders ministries.
Rev. Dr. Banks-Williams spent over twenty years serving veterans and their families who suffered from PTSD and other war related psychiatric injuries at the Walter Reed National Military Medical Center and the D.C. Veteran's Administration Medical Center. She has co-authored and published several articles in the areas of trauma care and complementary and alternative medicine. She recently retired after thirty-five years as a board certified Advanced Practice Nurse.
Rev. Dr. Banks-Williams is an Assistant Professor at Georgetown University School of Nursing. She has held faculty positions in Nursing at the University of the District of Columbia, the Johns Hopkins University, and the United States Health Services University. She serves as a mentor to graduate and undergraduate nursing students.
Rev. Dr. Banks-Williams provides clinical and pastoral care to individuals, couples and families. As the Program Coordinator for Student Services at Wesley Theological Seminary she provides coaching and counseling to students and consultation to seminary faculty and administration.
Rev. Dr. Banks-Williams is married to Deacon Grant S. Williams. Jr., a retired professional photographer and business owner.
Rev. Dr. Banks-Williams strives to be a useful servant for the Lord. She loves to study, teach and preach God's word. Her life scripture is Phil. 1:6 Being confident of this very thing, that He that began a good work in you will perform it until the day of Jesus Christ.